Are you looking to sell your home? Then you need to check out the House Buyers of America "Buy My House Fast Virginia" program. We are able to work with your unique situation and offer cash for your home. This could be the answer to the issues you're facing when listing it on the market.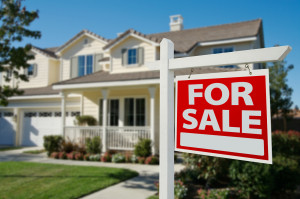 With the "Buy My House Fast Virginia" program, you will not have to work with an agent or pay commission on the sale of your home. This will save you time, money and a lot of headaches. We work with you no matter what condition your home is in. House Buyers of America is a trusted home buying company that has been in business since 2001. We have a long track record and a solid reputation in the market.




What Do You Need To Do To Sell Your Home?
There are a lot of things that need to be done before you can list your home on the market. It must be in good buying condition or no buyer will entertain purchasing it. There are several things to consider when selling your home the traditional route.
These include:
Choosing a real estate agent to work with.
Advertising your home.
Making repairs and conducting any maintenance that needs to be done.
Staging your home.
Leaving your home every time your Realtor is showing the house to a prospective buyer.
These are just a few of the things that you will encounter when wanting to sell your home. Maintenance and repairs could take a lot of time and money. There are a variety of tasks you will need to complete when looking to sell your home.
Clean Up the Yard
The home will need to have good curbside appeal. This means you will need to weed all the flower beds and mow the grass regularly. The yard will need to be free of all clutter. Adding new mulch around flowers, trees and bushes will help it look visually appealing.
You will need to repaint the trim, shutters and doors, as well as power wash and stain any porches or decks. All cracks will need to be fixed that are in the driveway or sidewalks. The roof needs to be free of any leaks or stains. Gutters will need to be cleaned out and you should take down any holiday décor.
All of this will take time and money, but with the "Buy My House Fast Virginia" program, House Buyers of America will purchase your house "As Is".
Inside Your Home
Not only is there work to be done on the outside of the home, there's lots to take care of on the inside as well. You will want to ensure that everything is visually appealing. This includes taking down wallpaper and painting the walls with a neutral color. Wallpaper is a major issue for those who are looking to buy a home, because they do not want the hassle of dealing with it when wanting to redecorate. Wallpaper can be very difficult and labor intensive to remove as it can damage the drywall if not removed carefully with proper equipment.
Your home will need to be free of clutter so that it is easy for the buyer to see how large the rooms are. If your kitchen cabinets, countertops and appliances are outdated, then you will need to replace them and make necessary upgrades that today's buyer demands. The flooring will need to be updated if it is over 5 years old, and all the old brass lighting fixtures will need to be replaced with more modern brushed nickel lighting.
None of this will be necessary when you choose to go with the House Buyers of America "Buy My House Fast Virginia" program.
If you are looking to relocate, need to downsize, inherited a property, or just desire a simpler and easier way to sell your home, then you need to contact us today to see what we can offer you. The "Buy My House Fast Virginia" program is a hassle-free way to sell your home and House Buyers of America is ready to work with you. Call now or fill out our online form to get a cash offer within 10 minutes!