4 Reasons to get Cash for your House in Virginia
If you have a need to sell your home quickly and don't want to pay for costly repairs or renovations, selling your house for cash could be the right option for you. You'll forgo paying a real estate agent, won't have to play the waiting game while the house is on the market and avoid all the time and hassle of preparing a home for sale. Here at House Buyers of America, we want to help you out and that means giving you a fair price for your house up front. We want the selling process to be easy for you and we're here to make it simple and quick. Here are four reasons to get cash for your house in Virginia.
Less chance of sale falling through
When you sell your home on the market, there's always a chance that the sale will fall through when the buyer can't qualify for a loan, which means it will take even longer to sell the home. When you sell to us at House Buyers of America, the chance of the sale falling through is slim to none– we already have the capital to take the house off your hands. That leaves more time for you to move forward with ease.
Convenience and speed
Selling your home with an agent can be pricey and time-consuming. First, the agent will want you to pay for repairs to be made to the home and hire contractors to make updates that are more enticing to buyers. Then you have to wait while the home is listed, shown and a buyer gives an offer. This can go on for months and months. When you get cash for your house in Virginia, you'll have the entire process over and done within a matter of days or a few short weeks and you don't have to do a thing to the home.
Get cash for your house in Virginia in 'as is' condition
Many home buyers will include a condition in their offer for things to be changed or updated before going forward, which can mean more time and work for you or less money for your home. When you choose to get cash for your house in Virginia, you can sell the home in its current condition– no repairs or renovations necessary!
Fast closing and flexible payment options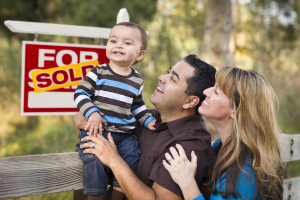 Selling your home for cash includes the benefit of a fast closing. Some closings can take as long as 3-6 months once a house is under contract. With an all-cash sale, closing can take a few days up to a few weeks, helping some sellers avoid a foreclosure or short sale. Getting cash for your Virginia house can also give you peace of mind in the form of multiple payment options. We can work with you to help decide the best cash payment for your situation.
Selling your house doesn't have be difficult or a long and drawn out process. By getting cash for your house in Virginia, you'll be able to move on quickly and without the added stress of dealing with a home sale. Let us help take your house off your hands today. Don't let your home sit on the housing market or spend money on repairs and updates. Call now or fill out our online form to get a cash offer within 10 minutes!