Selling your home in its current condition is something every home seller would love to do. But, not every home is in picture perfect
condition and will do well on the market without a little bit (and sometimes a lot) of help. However, not all sellers have the time or money to renovate or remodel their home. Some need to sell quickly because they're under financial distress, while others simply don't have the time or extra money available for updates. Selling your house for cash can be one of the easiest ways to sell when you use House Buyers of America. We buy houses in Maryland, Virginia and Washington DC. So, if you're wondering, "what's the best way to sell my house "As Is" in DC?" We've got an answer for you – sell to us! You won't regret it.
Don't pay for remodeling
When trying to prepare a house to be listed on the real estate market, a homeowner will want to know what changes they need to make in the house and assess how much it will cost. Even simple changes, such as painting walls or changing cabinet hardware can quickly add up to thousands of dollars. And, if you need a bigger project done, like a bathroom remodel or kitchen overhaul, you're looking at a lot of money that will need to be spent. In fact, a professional kitchen remodel alone can cost $30,000 – $60,000. When you sell to House Buyers of America, we give you an offer on your house right over the phone, sight unseen. You don't have to make any changes or put any more money into the home. We'll buy it "As Is", which gives you an easy way out.
Don't spend time renovating
Some sellers are advised by their real estate agents to take time repairing and renovating their home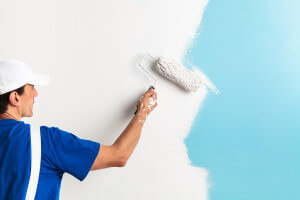 before it can be listed on the market. This means fixing any dings or scratches on walls, new carpet and hardwood floors, changing the light fixtures and so much more. But, some sellers just don't have time to prep their homes for sale. They might need to move quickly, due to a relocation for work, a deployment or a divorce. These homeowners just want to sell their home in its current condition. Lucky for them – we buy homes As Is to make life easier.
We're happy to take it from here – this is the best way to sell your house "As Is" in DC.
We will pay you all-cash for your house and we won't ask you to deal with finance, appraisal or home sale contingencies that people use to back out of the contract later on. We have our own team of contractors and project managers and they can do the repairs and renovation work faster and for less money than you would have paid to do it yourself. We'll get your house looking beautiful in no time – but you don't have to stick around to see it. You can get your payout and be on your way!
Selling your house doesn't have to be complicated or time - consuming when you sell to us. Selling for cash will help you avoid paying extra for renovations that you might not be able to recoup in the form of a higher sales price. The best way to sell your house in DC? Why, selling to us, of course! Give us a call or fill out our online form to get an offer in 10 minutes.