Sell Your House As Is With a Quick Sale
Selling your home is a big undertaking. And often, before you make the decision to sell, you are confronted with the need to fix up your home.
Selling a home "as is", is unheard of in the real estate market. But with House Buyers of America, one of the largest home-buying companies in America, we buy houses just as they are.
No matter your situation
No matter how many repairs
No matter the reason
If you want to get your house sold, sell your house "as is" to the House Buyers of America's team of professionals who will buy your house quickly and efficiently. With a process that is focused on selling your house fast and hassle-free, getting you an all-cash offer, and wrapping up the sale of your home, we ensure you get what you need; a quick sale, in cash, for your house "as is".
Sell your house as is, because it's easy!
Listing your home on the market with obvious signs that it needs repairs to be made can hamper the progress of selling. All of those repairs costs can quickly add up to a small fortune.
These repairs include but are not limited to:
A leaky basement
Poor landscaping
Unfinished renovations
A roof in need of repairs
To paint
And needing brick-pointing
Related: A Guide to Lender Required Repairs

The Process For A Quick House Sale
Do Not Worry About Repairs
House Buyers of America will take your home in any condition with our expert real estate team who will take care of any renovations after you sell the house to us. As a company that buys large volumes of homes in
We are able to repair or renovate your home, due to our over 20 years of real estate experience. With our expert real estate team, you never have to worry about making any repairs or renovations before your quick house sale.
Related: [Infographic] 10 Reasons Not to Renovate Your House Right Before You Sell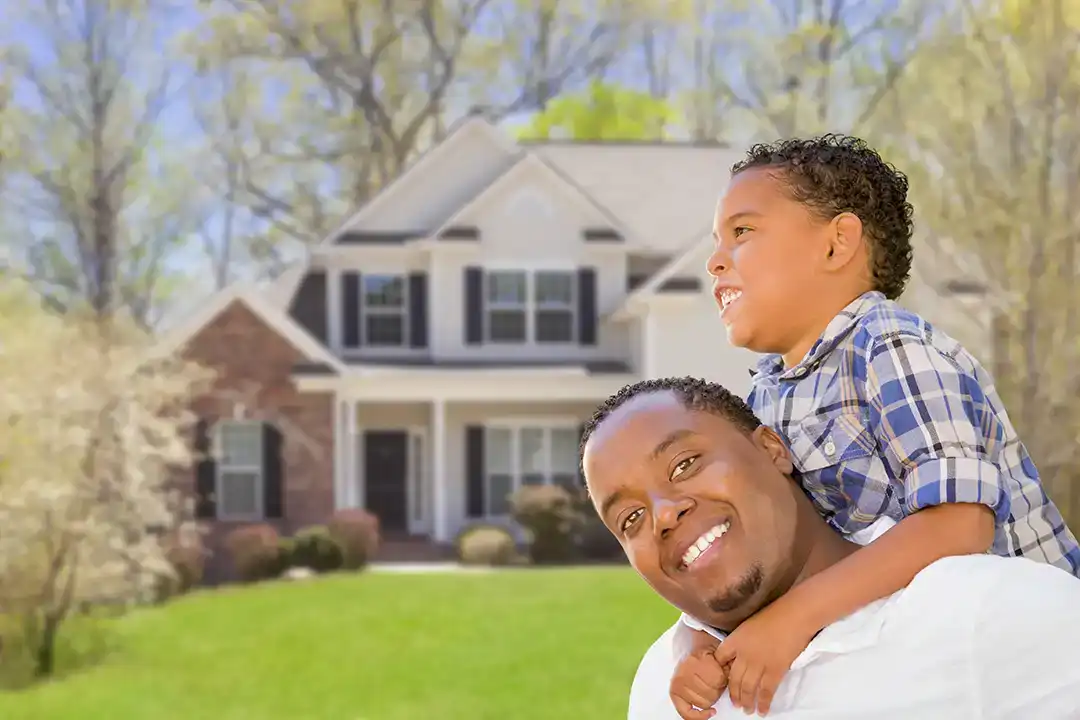 Uninhabitable? No Problem
Condemned homes present a serious problem for many people to sell. Without the availability of traditional financing, you may not be able to get your home sold to a buyer.
House Buyers of America will buy your uninhabitable house for cash; whether you have:
Mold infestation
Overrun by pests
A structurally unsound home


Fair Cash Offers
One of the biggest reasons why we can buy houses so quickly is that House Buyers of America is highly capitalized, which means we can offer cash for homes. If your house needs major repairs, then we will buy it for cash and do the needed repairs ourselves.
Selling your house no longer has to be contingent on waiting for the buyer to get financing or even contingent on the sale of the buyer's home. With a cash offer from House Buyers of America, you get the cash you need and the equity out of your home as quickly as possible.
Related: How to Write an Offer Letter for a House


Pay No Realtor Commissions
Selling a messy and old home that requires a lot of repairs can take a lot of time and, in addition, cost 6% in real estate commission. With House Buyers of America, we charge no fees for our part of the process. With no fees or commissions from House Buyers of America, you can sell your house fast to us. While there are many reasons to sell your home "as is" there are also many reasons why you'd select House Buyers of America to buy your home.


Reasons why to sell your home "As-Is"
With House Buyers of America, we strive to buy your home with a hassle-free experience. That's why we always make cash offers for homes and take those homes "as is". For those who cannot wait for the length of a traditional real estate sale, which can take months to complete. These situations where homeowners can't afford to wait can vary widely, including:
Career Relocation
For people in a job that moves or transfers locations every few years, House Buyers of America has become a great alternative for homeowners to having to take out double mortgages or rent an additional property. Why wait months for a traditional sale, trying to make a long-distance rental and renovations work, all the while not being sure whether you are getting the best deal?
With House Buyers of America, you can sell your home fast and get the cash you need immediately to start looking for a new home in your new location.
Messy Divorce
Not all marriages and relationships end with the partners separating their assets amicably. In a messy divorce where assets are contested and the home is a major barrier to the divorce, sometimes the best option is to simply liquidate the equity and split the profits equally in as short an amount of time as possible. As the single largest asset in most marriages, it removes the most contentious issue in weeks instead of months, helping you get on with your divorce and your life.
With emotions running high during this period, a quick sale is important and helps you remove yourself from having to deal with your partner. Forget about renovating finding a realtor or dealing with open houses; get cash now for your home.
How House Buyers of America sells your home fast
House Buyers of America is one of the largest express home-buying services in the United States. This means we're always able to make a fair cash offer on your home. And because it is a cash offer, we don't waste time having to meet third-party requirements or appraisals, which can take weeks and even months.
The main reason why house-buying services cut waiting times so dramatically is due to the fact we're the buyers: finding a buyer is the main reason why any of us hire a realtor. Since 2001, House Buyers of America has been in the business of buying and selling homes.
This means our staff is able to assist with nearly every situation because we've been there, bought and sold thousands of houses. It doesn't matter if it is a condo, semi-detached, or apartment, we're interested in buying your property.
And, even in financially difficult times, we're interested in making you a fair cash offer.
House Buyers of America will pay cash for your house no matter the condition it is in
You don't need to sink capital into the home you're planning on leaving behind and sell your house for cash
We can assure you that this is going to be a quick house sale since we buy houses for cash
House Buyers of America will always ensure that you get a fair cash offer on your home, no matter the state it is in.
How to Sell Your Home for Cash?
The first step is to give us a call at 855-659-3289, or use our online form to get started! We'll give you a fair cash offer within 10 minutes if the call is made during office hours.
If you accept the offer, we will organize a time to meet at your house, where we'll bring along the paperwork to sign. Once our Real Estate Consultant takes you through all the paperwork, and you've signed the contract, you will see the cash in your account in a matter of days.