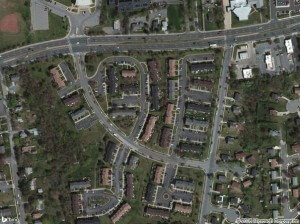 District Heights, Maryland is located on the eastern side of Maryland, close to Washington, DC. In this area, you are located near some of the best arts, entertainment and historical monuments in the country. Due to this proximity to our nation's capital, this town is a great location for DC commuters. If your house isn't in tip-top shape or doesn't stand out from the crowd, you could spend months wasting time on the housing market. If you need to sell your District Heights home fast and easy, try contacting our express home buying service, House Buyers of America. We buy houses for cash fast in Maryland, Virginia and DC.
Get a cash offer for your house in 10 minutes or less
Do you want to try a different way to sell your house? Are you looking for alternatives to the traditional housing market but are nervous about selling your house on your own? Sell your house for cash to House Buyers of America and you can have your house sold in a matter of weeks. All you have to do to get an offer is call our 24/7 toll free number. One of our Real Estate Consultants can give you a competitive offer in 10 minutes or less–and then all you need to do is accept or reject the offer.
Save money on cleaning and repairing
Prepping your house to be listed on the market is both time-consuming and a big hassle. Why spend all the money on cleaning, repainting and doing repairs when you don't get any offers or have to lower the price of the home significantly? You'll feel like all your hard work was for nothing. But, when you sell your house to House Buyers of America, we will buy your home in "As Is" condition–meaning you don't have to change anything! This will save you time, money and countless headaches–trust us!
We buy houses District Heights, MD to help you sell your house for cash fast
Selling your house for cash is the easiest way to sell. You can get a speedy sale and a closing process that takes less time than general closings. You get to skip paying a Realtor commission and keep the extra cash. Additionally, we don't have any hidden fees or charges for our services–we honestly just want to buy your house. We buy houses District Heights, MD and also the rest of PG County and whole of Maryland, Washington, DC and Virginia.
Are you ready to sell your house faster than you ever dreamed? Your neighbors will be jealous when you announce that you sold your house in a week. There's no pressure or obligation to sell to us, but if you do, you get to use your cash proceeds in any way you please. This gives you the freedom to move forward, get a new home, invest, start a new company, pay off debt or do anything else that you want to do. Give us a call today or fill out our online form for your fair and firm offer!