Are you a landlord who is ready to be done with renting to tenants in Woodbridge, Virginia? Being a landlord is a tough job. You have to deal with rowdy tenants who cause damage to your property and you're the bad guy when you show up to collect the rent. If you're done with the rental game, consider selling your properties in Woodbridge for cash. No matter what you owe, how old the house is or what condition it's in, we buy houses in Woodbridge and we will buy your house too! We understand that there are many situations in life that leads someone to need to sell their home quickly. Selling your house for cash is the fastest and most convenient way to save some money and move forward with your life.
Do you have problem tenants?
If you are a landlord who is sick and tired of dealing with tenants, selling your properties to
House Buyers of America could be your ticket out of this situation! Tenants who don't respect you or your property can get on your nerves fast. Selling your rental properties for cash is certainly the fastest way to sell. You can get an offer from House Buyers of America in just 10 minutes and then it's up to you to decide to accept or deny the offer. We give competitive offers that will leave you with more money in your pocket. No real estate commissions, no administrative or marketing fees that your realtor will charge you. We buy direct, so there's no middleman in the process and no extra fees associated with a middleman!
Does your property have costly repairs?
Rental properties often take longer to sell on the market because most landlords don't want to put any more money into the house, but there are still unsightly defects. When you sell for cash, you don't have to worry about repairing items in the house or doing updates. You can sell your property in "As Is" condition. We have a team of contractors and project managers who can take care of problems for less money than it would cost for you to fix it. If you have property to sell in Virginia, we buy houses in Woodbridge in "As Is" condition.
We buy houses in Woodbridge to help you close fast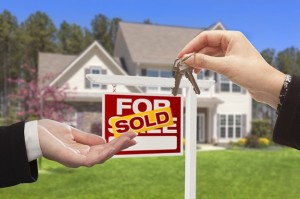 Waiting for a closing to happen can be stressful. So many things can fall apart in that interim period. But, when you sell to House Buyers of America, our deals don't fall apart. We don't have to wait to secure funding from a bank (we already have it) and we don't have to maneuver through tricky negotiations. We can get to closing quickly and let you get your cash shortly after that.
Being a landlord is a thankless job. Don't wait until it's too late. If you're ready to throw in the towel and sell your rental properties for cash, we buy houses in Woodbridge, Virginia and we've purchased hundreds of houses throughout Prince William County and the rest of Virginia since 2001. Selling for cash is the easiest way to sell your houses fast and to get capital that you can invest any way you choose to. All it takes is one easy call to get the ball rolling with House Buyers of America today. Call now at 855-473-5862 or fill out our online form to get a cash offer within 10 minutes!