Do you need cash now? Do you own a home? Sometimes life takes unexpected turns and you need to cash out on your assets just to stay afloat. Or perhaps you just need to cash out your equity to start a new business venture or simply to purchase another home. House Buyers of America is there to help you get cash for your house, when you need it. From emergency injuries to situations where you are about to default, get the money you need before it's too late.
Cash Out Your Equity Quickly
There are many reasons you may be looking to cash out the equity of your home. You may not be pressed for cash or in any sort of financial situation, you just simply would like to cash out the equity from your home so you can put it to work elsewhere.
Tired of Landlording
Perhaps you're just tired of landlording. Tenants not paying rent on time and you feel like you're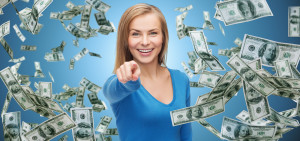 chasing your money every month. Tenants not taking care of your rental property and you are constantly sinking in money in repairs. You're not making the cashflow you expected you'd make and it often seems like you're spending more money than you're taking in. Or perhaps you're just tired of dealing with the phone calls and issues associated with managing a rental property. Time to cash out and remove those landlording headaches!
Relocating / Job Transfer
Maybe you're relocating to take care of elderly parents or just to be closer to home. Or you might have just found a job in another city and you need to move quickly before your start date. Perhaps you're in Active Duty in the military and you need cash for your home since you've been deployed to another area. Many active duty servicemen have contacted House Buyers to purchase their home fast so they don't have to worry about selling their home during a short period of time. When you're relocating, there are enough headaches involved with finding a new home in a new city, why not make it easy on yourself and get cash for your house quickly so you can focus on getting settled into your new home.
Sell Now, Before It's Too Late
Too many people hold onto their equity position in a home even when they are drowning in debt. Yet in the end if you cannot make payments on the mortgage you have a real risk of losing all your equity as financial institutions foreclose on your home.
Mired in Debt
Get cash for your house when you are mired in debt. If you are slowly sinking further into debt, sometimes the best way to get out is simply sell off your assets and get out from under your largest expenses before they swallow your entire financial foundation. Owning a home is every American's dream, but when you lose your job, rack up credit card or credit line debt it can be a nightmare. The only way to get out from that debt is to liquidate your assets at a reasonable rate before they disappear and you get nothing from them. If you had an option to liquidate all your debt with one sale and start fresh; you should take it. Cash for homes by House Buyers of America is the fastest way to start fresh.
Injuries Creating Emergencies
Life throws us all a curve ball, but it's how you decide to deal with those financial hardships that can make a difference between financial ruin and simply being able to walk away with the least amount of financial hurt.
If you were hurt in a car accident or personal injury situation and unfortunately had to pay your own medical bills because the other party was not insured or you did not have enough insurance coverage yourself, it may be a right time to take stock of your assets. When a typical hospitalization can cost $56,000 trying to take on that debt could be like a second mortgage. Instead, you may be able to pay for the entire bill in just 7 days when you sell your house to House Buyers of America.
Sell Now, As Is, Any Condition
You may think that there is no way to avoid financial ruin and that your situation is too dire or cascading too fast to get any money from your home. Yet with House Buyers of America you can get cash for your house in as little as 7 days. We promise a fast and efficient process that ensures you get the money you need to stave off bankruptcy or foreclosure as quickly as possible.
Any Condition
You may think, "no one will buy my house, it's in terrible condition!" However, House Buyers of America buys ANY house, As Is no matter its condition. Do not worry about an appraisal. Say goodbye to finance contingencies. You won't get a long home inspection list of things you need to repair before closing. Simply get an offer in Cash for homes from the number one provider in the country for fast home liquidation.
No Appraisal or Finance Contingencies
You may have thought it would never be possible to get through all the contingencies in time before you need your cash or before the bank will take your home. Yet with House Buyers of America there are no appraisal or finance or home sale contingencies. We do not have another home to sell; you simply get cash for your house in as little as 7 days.
There is also no contingency on getting certain repairs for your house before we buy your house for cash. Simply get an offer in cash for your home exactly how it is, within 10 minutes on the phone. Do not put more money into renovating or fixing your house in order to sell it, because with House Buyers of America, it is bought in its condition right now.
No Commissions
You may have considered selling your house but the large 6% real estate commissions from traditional real estate agents empties the equity out of the home. With House Buyers of America, not only do we not charge any commissions, we charge you no fees at all. We simply give you cash for your house in a quick, efficient and painless process that lets you get that fresh start that you need.
Cash for homes is what House Buyers of America does. No matter your location, age, financial situation or condition of the home. You simply get cash for your house in a matter of days. Trust the national name synonymous for buying houses fast and getting homeowners their equity from their homes in a quick and painless process. House Buyers of America can get you an offer on your home, in writing, in as little as 10 minutes over the phone. Call now or fill out our online form to get a cash offer within 10 minutes!, get cash in as little as 7 days; it's that simple.