One of the great perks that we offer to home sellers here at House Buyers of America is the option to sell their home As Is, no matter what the condition. That means exactly what you think it means – that we'll buy your home outright, without any conditions for improvements or upgrades. You don't have to put any additional money into the home – you can just let us take it from here. If you're wondering why that might be beneficial for you, here are 5 reasons to sell your house as is in Virginia.
Save by not having to do updates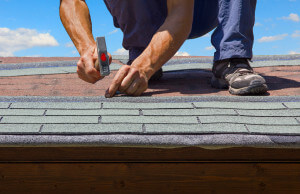 One of the most expensive parts of getting a house ready to go on the real estate market is having to complete updates in the home. This means having to fix things that are broken or not functioning and having to replace old or unsightly appliances and finishes. The costs associated with updating a home can increase rather quickly and there's always a chance that you won't get all the money out of the sale that you were hoping for. If you're short on time and money, selling your home As Is in Virginia could be the best way to go.
Avoid costly repairs
If your home is old or has extensive need of repairs on items such as the roof, the foundation or the plumbing, you might be better off selling your home to us rather than paying to fix those big-ticket items. You should also avoid trying to do intensive repair work on your own, if you don't have the adequate skills or abilities needed. You could end up with a mess or even worse, you could ruin something in your home and then have to pay for a professional to fix it. Your best bet is to sell to us; it's easy and simple. No repairs needed!
Sell your home quickly and without hassle
If you need to sell your house quickly and don't have time to put it on the market, your best bet is to sell to House Buyers of America. We are prepared to give you an offer on your house after just ten minutes on the phone, and we'll be ready to do a quick close very soon after that. Since we pay for houses in cash (no extra financing needed), you can sell your house as is in Virginia and have your payout in a few days and be on your way.
Get out from underneath a costly mortgage payment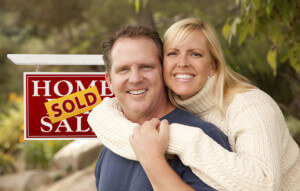 Let's say you inherited your grandma's house after she passed away and she still had a mortgage payment on the house. Now, you have to pay two mortgages at once and the bills are simply staggering. Don't collapse underneath all that debt – let us help you by selling grandma's house quickly and easily. You get your payout from selling your house, and you can easily turn around and pay off the mortgage debt and even have some left over for your own savings account.
Sell your house As Is in Virginia and move forward with life
No matter what hurdle you are facing in life, whether it's financial or personal, selling your home will help to release some of the pressure and stress you've been facing. Whether you are selling your home after a divorce, trying to pay off heavy debts from medical bills or student loans or even trying to avoid a foreclosure or short sale, you'll be better off after receiving cash for your house. Now you can finally move forward with confidence – and with capital to pay off loans, invest or finally get yourself out of debt. Who knew so much good could come from being able to sell your house As Is in Virginia?
Give us a call or fill out our online form to get an offer in 10 minutes.