Have you ever asked yourself, "What do I need to do to sell my home?" Perhaps, your home has been on the market for some time and you were wondering, "How can I sell my house fast?" These are common questions that you may encounter when wanting to sell your home.
If you are wanting to sell a house fast, then House Buyers of America has some options for you!
Sell My House Now
Why would you want to sell your house now? There are various reasons why you may be looking for an easy way out from under your home. House Buyers offers a "sell my house now" option that will work for everyone.
What can House Buyers of America offer you?
We buy homes "As Is".
We do not charge any real estate commissions or fees.
We can offer you cash for your home.
We have fast turnaround when it comes to purchasing your home. We can give you an offer within 10 minutes.
We offer a competitive price for your home.
Best of all, House Buyers of America is a reputable company who has been dealing in the real estate market since 2001. We are friendly and care about your needs.
Here are some of the reasons why a "sell my house now" option may be the right one for you.
Home You Inherited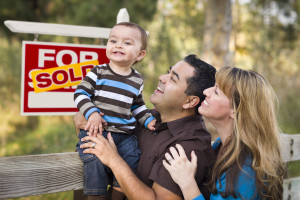 Many times, a home is left to you when a family member passes away. In some cases, this may not be a good thing because a home comes with many responsibilities. Perhaps it is co-inherited and that makes the situation even more complex. Rather than trying to rent the home out that may be in need of repairs, you may choose a quick sell option.
This is an option that works well for everyone involved. House Buyers of America works with many families who have inherited homes. Often times, the home that is inherited has a lot of issues and it is not worth the time or money that will be invested in it. If you have inherited a home, you may be finding yourself looking for a quick sell option.
Downsizing
We all reach a point in our lives where we want to minimize the clutter and the responsibilities that we have. Downsizing is a popular reason that you may be looking for a "sell my home now" option. It becomes harder to take care of a big home as you age, and many aging homes require a lot of fixing up in order to enter the real estate market. It doesn't matter what shape your home is in, House Buyers of America is willing to offer you a "sell my house now" option by giving you an offer within 10 minutes.
If you have already found a replacement home, then you may need to sell your current home so that you do not get into a financial bind. Doing a quick sell will allow you to move into your retirement home with ease. The "sell my home now" option offered by House Buyers of America is the perfect solution. Minimize your responsibilities now by finding out how we can help you.
If for any reason you are thinking about selling your home, you need to look into a "sell my house now" option to see if it is the right choice for you. It can take out all of the hassle of selling a home that needs a lot of maintenance. Call now at 855-659-3289 or fill out our online form to get a cash offer within 10 minutes!